Dental practice Cvejanovic became Nobel Biocare recommended dental clinic.
One of the few dental practices in Serbia, which officially became Nobel Biocare recommended dental practice. Thanks to the collaboration of over 20 years between Nobel Biocare and dental practice Cvejanovic, this cooperation was crowned few days ago.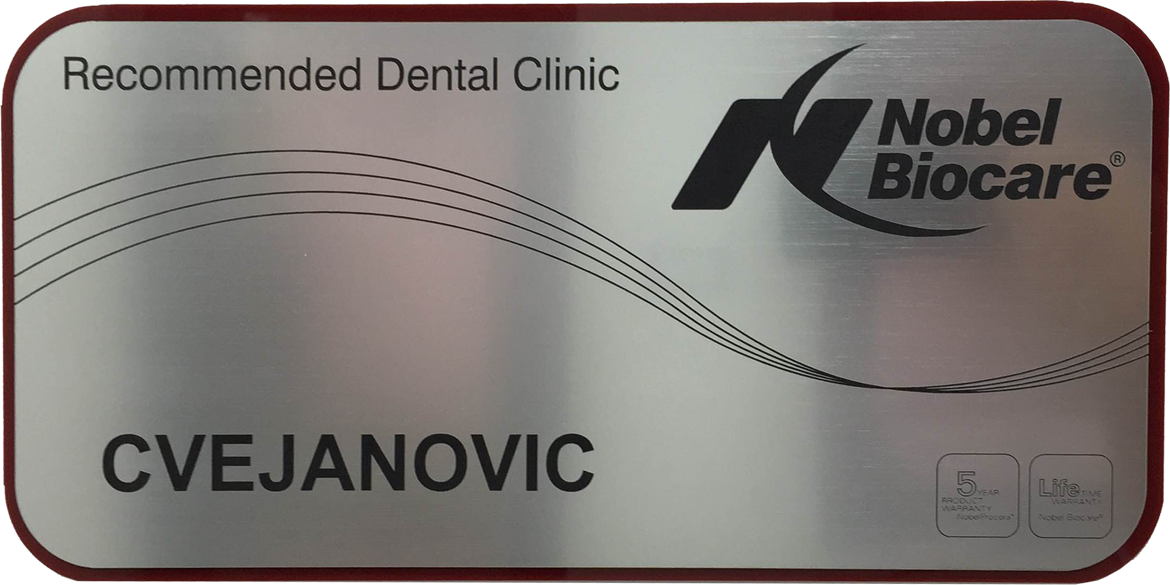 Now all our patients can be even faster and easier to obtain all Nobel Biocare support both implant and prosthetic, which includes the entire program Nobel Procera crowns and bridges on implants directly into Nobel Biocare centers around the world.
This is another sign of trust and quality that enjoys dental practice Cvejanovic which has achieved with its long-term work and dedication.
Find out why we are among the best and how we perform all dental services – including the most advanced methods which are still rare in our country.
We care about your smile and give a permanent guarantee with one of the highest quality and most advanced Nobel Biocare implants.
[Total: 28 Average: 1.3/5]
[apss-share]