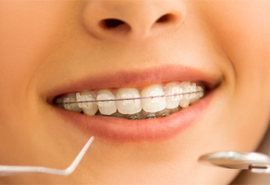 Dental braces treatment is the most effective procedure found in dentistry, since it enables you to radically improve the condition of your teeth at a relatively low cost, but with a little bit of effort required. Braces are intended for both younger and older people, and they may be used as an integral part of other more complex treatments, since in most cases it becomes necessary to align teeth first before performing another procedure. Although most patients wear braces to improve their smile, they are also good at eliminating some of the more serious conditions, like an irregular bite, inclined position or jaws alignment.
Saznaj više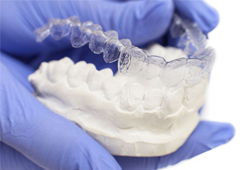 Clear aligners are the latest in treatment of minor irregularities in bite and teeth alignment. They are a very thin, completely transparent cover made of plastic and worn on one or both jaws during night and most of the day. During the course of treatment, a patient will change a few sets of aligners. Each set edges teeth a bit closer to the desired position, and, depending on the complexity of a case, the number of sets will vary, along with the cost.
Saznaj više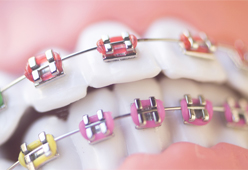 The branch of dentistry dealing with straightening of misaligned teeth and jaws is called dentofacial orthopedics, and the basic means to achieve the correct teeth alignment is dental braces, or fixed orthodontic appliance. Aside from braces, which we will discuss here, there are two other treatment tools – mobile appliances (retainers), which are intended for younger children, and clear aligners, intended for grownups and all those who do now wish to wear fixed braces.
Saznaj više

[Total: 18 Average: 3.5/5]