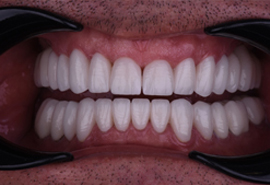 The importance of dental crowns in modern dentistry is immense, because without them we would only be able to treat and repair teeth, or to cosmetically touch them up, without restoring any functions to missing teeth gaps and highly worn teeth. Owing to dental crowns, today we can reconstruct each and every tooth and restore its perfect condition, and we can combine crowns with implants to even rehabilitate the completely toothless patients, or when they are on the threshold of becoming ones.
Find out more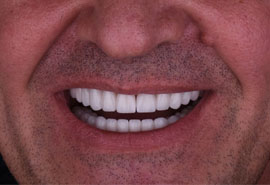 Dental crowns can be made metal or nonmetal. Metals used in the preparation of metal-ceramic dental crowns are chromium, molybdenum and palladium (nickel is abandoned due to allergic reactions). The name metal crowns is somewhat deceiving, because they only have a metal core, while the outer part is ceramic.
Find out more

The method for choosing crown appearance, as well as its fabrication and testing is identical regardless of whether it is placed over a natural tooth or over an implant; the only difference is in the process used to prepare a patient. On this page we will discuss the process of placing crowns on natural teeth, both for single crowns covering one tooth and a string of crowns comprising a bridge. You can read about the way crowns are placed on implants in the section dealing withimplants.
Find out more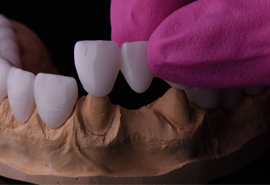 Dental porcelain bridges mean dental crowns that are interconnected and on either side rest on existing teeth in the jaw bone. To construct a bridge, it is necessary to grind adjacent teeth in order to serve as supports. It is necessary for the tooth supports to be stable in the jaw bone, without the presence of paradontopathy, in order to withstand the strain on the bridge.
Saznaj više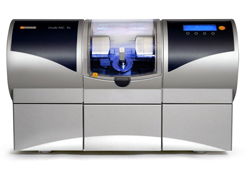 One of the most pressing problems of dentistry is to eliminate long and unpleasant procedures that are keeping patient tied to a chair for hours. Making dental crowns is a part of interventions we do in dental practice Cvejanovic, and each patient has had to undergo a very unpleasant procedure of taking teeth print with plaster and then waiting a few days for the crowns.
Saznaj više

Metal-free crowns are our radiums
ALL ON 6 – Fixed ceramic bridge on implants
ALL-ON-6 in the upper jaw and crowns in the lower jaw
ALL ON 6 – Definitive ceramic work on sanding
ALL ON 6 – re-making of ceramic work
Da li Vam je pročitan sadržaj koristio?