Any reason to travel is a reason enough, but, , how about travelling and saving over €10.000!
Dental tourism refers to travelling in order to undergo complex dental procedures in countries where these kinds of services are more affordable. If, in addition, this is organized by an experienced dental office such as Cvejanović Clinic, the visit will include transport, free accommodation, speedy procedure and all kinds of help to the patients during their stay.

Cvejanović Clinic specializes in dental tourism, and many of the procedures are organized around the requirements of dental tourists, who hail mostly from Switzerland, Germany, Austria and UK. In order to meet the needs of our international patients, we have developed a technique of completing the Hollywood Smile procedure in less than 14 days, with only a single visit to Serbia, as well as ALL ON 6 restoration for complete toothlessness with two visits separated by a 3-month period, during which the patients are able to lead their normal lives back in their respective countries wearing temporary restorations
| TYPE OF RESTORATION | PRICE IN WESTERN EU COUNTRIES | PRICE IN EASTERN EU COUNTRIES | PRICE IN SERBIA |
| --- | --- | --- | --- |
| Hollywood Smile – crowns | 20.000€ | 12.000€ | 4.800€ |
| Hollywood Smile – veneers | 25.000€ | 15.000€ | 4.400€ |
| ALL ON 6 | 30.000€ | 15.000€ | 5.000€ |
In Serbia, prices of all procedures are on average half that of our neighbors to the west, which are common destinations in dental tourism (Croatia, Hungary), where in turn, the prices are half that of developed EU countries (UK, Netherlands, Spain).
To read about our procedures in more detail, please visit our guides on Hollywood smile аnd ALL ON 6
MEET OUR PATIENTS
Dental tourists who visit the Cvejanović Clinic daily mostly fall into two groups. One group comprises those who are originally from our region, but now live in western Europe, and are visiting us on a recommendation from a friend. These patients are well informed and familiar with Belgrade. The other group of patients are presented with far more difficult challenges. Having found us online and being native to other European countries, they are presumably coming to Serbia for the first time and know little to nothing about our country. Because of them, we made sure to have employees who, in addition to English, speak either French, German and/or Italian, and we facilitate their stay by providing accommodation adjoined to our office, organizing transport from the airport etc. We are immensely pleased to see these foreign patients, who didn't know what to expect when they set out for Serbia, leave our Clinic happy, having saved a lot of money and wearing perfect restorations, and we take pride in representing our country in the best light.
Take a look at our gallery, more than two thirds of the patients featured in the gallery come from abroad.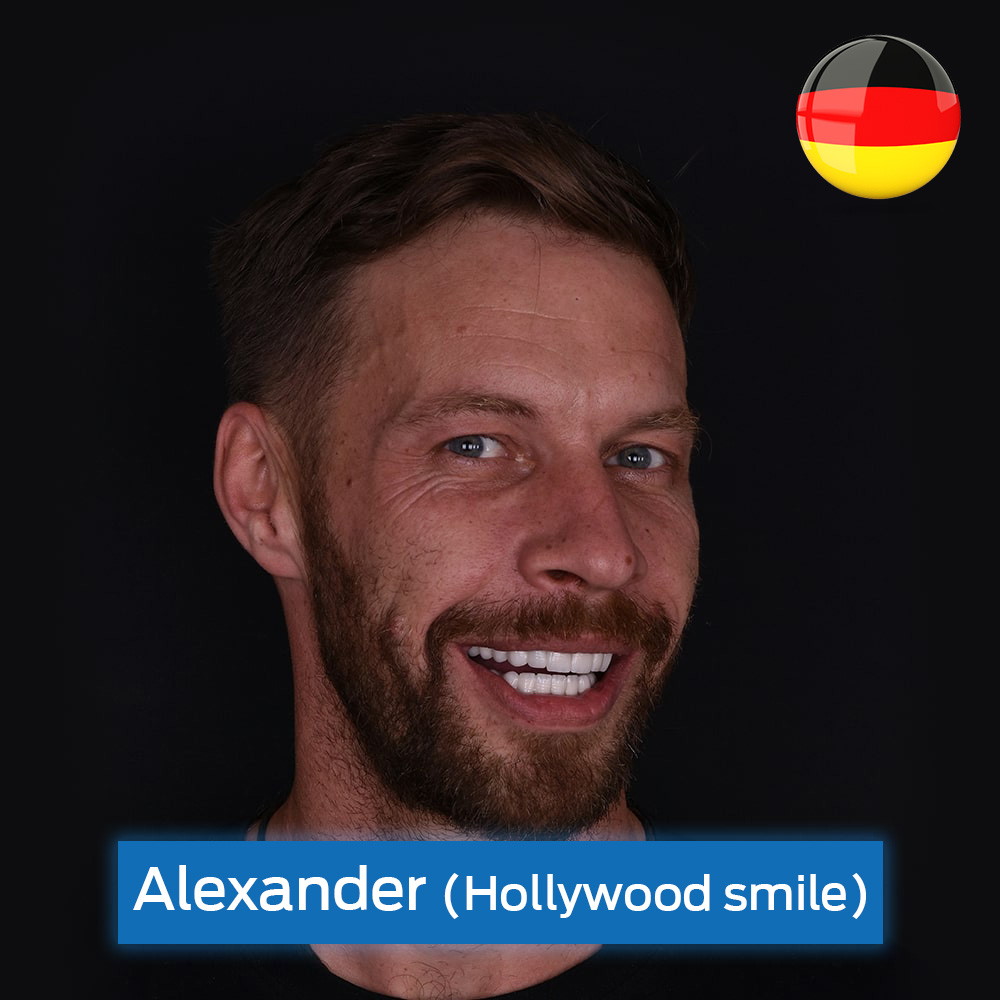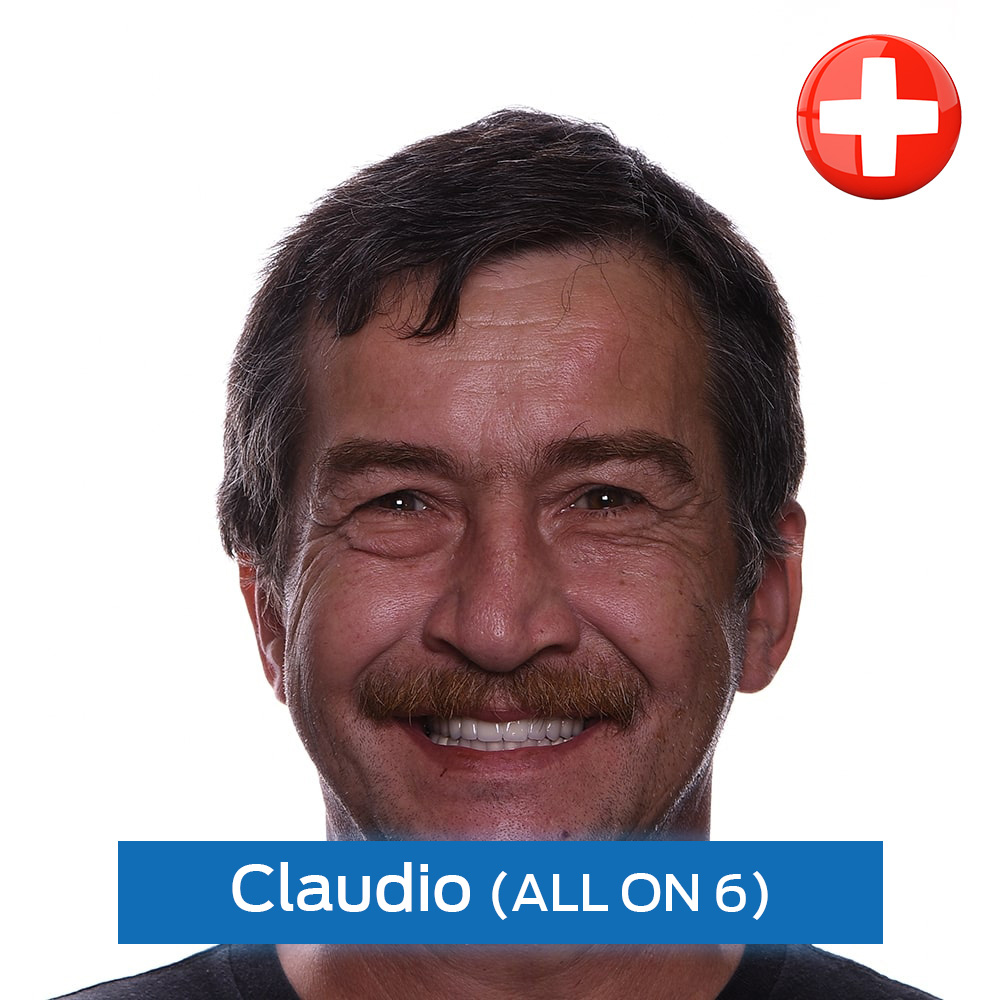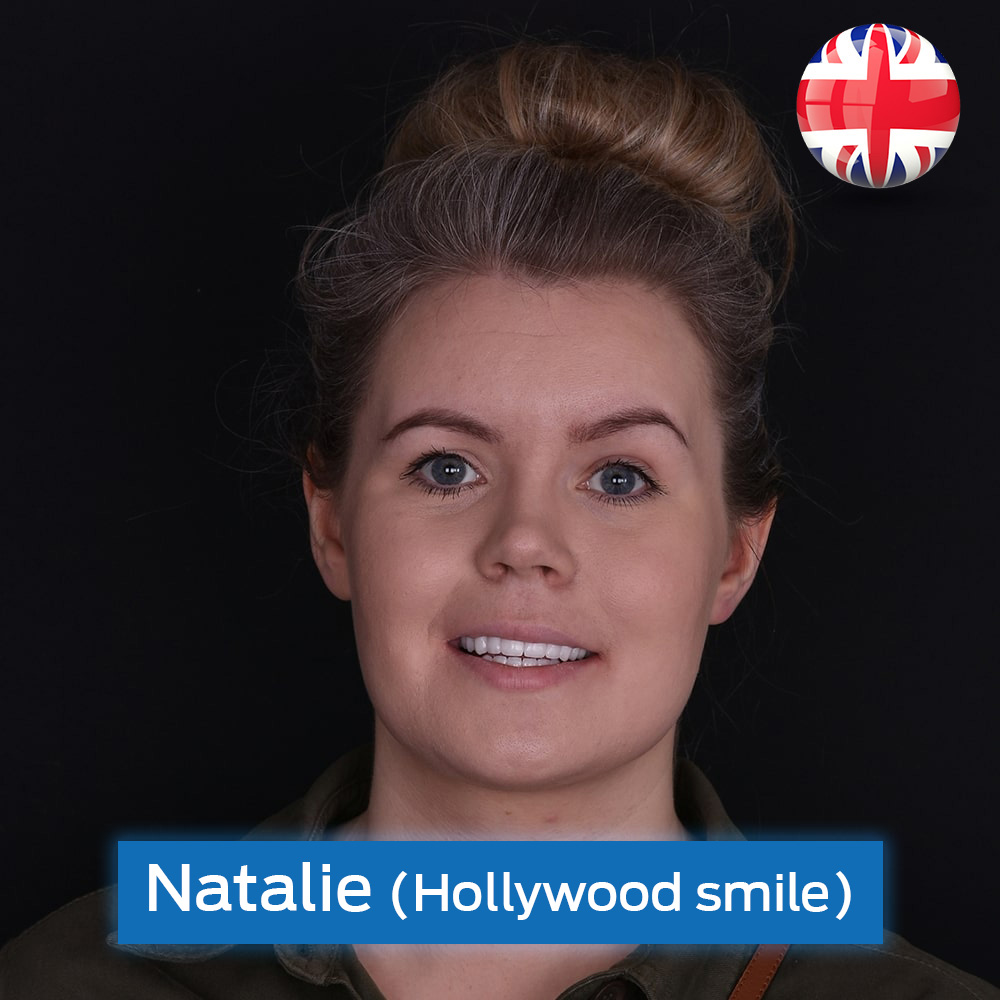 MAKING AN APPOINTMENT?
Any potential patient, regardless of their country of origin and language they prefer to communicate in, may contact us using an application of their choice.
CONTACT US WITH A SINGLE TOUCH OR CLICK:
After contacting us, the potential patients send us x-ray images and photographs of their teeth, in order to present to them all the options and their respective pricing. In case a cone beam CT is required, and if it is hard to come by in the patient's country of origin, we will assist these patients to have the image done in Belgrade, immediately upon coming to Serbia. Then, all the details regarding the procedure are personally discussed with the patient and it is started immediately, in order to make the stay as short as possible, since a lot of these patients will use up their vacation days to come to Serbia to get fixed restorations.
PATIENT EXPERIENCE
Have a look at what some of our patients from different European countries have said. A common theme being that they had not had any friends in Belgrade to help them organize the trip and be there to lend a helping hand, these are authentic stories of people coming to Serbia for the first time.
Take a look at interviews of some other patients, as well as detailed video clips of all our procedures on page VIDEO.
DENTAL TOURISM – ACCOMMODATION
Cvejanović Clinic features two apartments on the floor above the offices, and are reserved for foreign patients. The accommodation is free of charge for the days requiring the patients to be present at the Clinic, including days during which patients are waiting for their temporary crowns. As soon as the temporary crowns are placed, the patient is able to speak and eat normally, and may venture to explore Belgrade while waiting for the final crowns to be fabricated, which is done within days.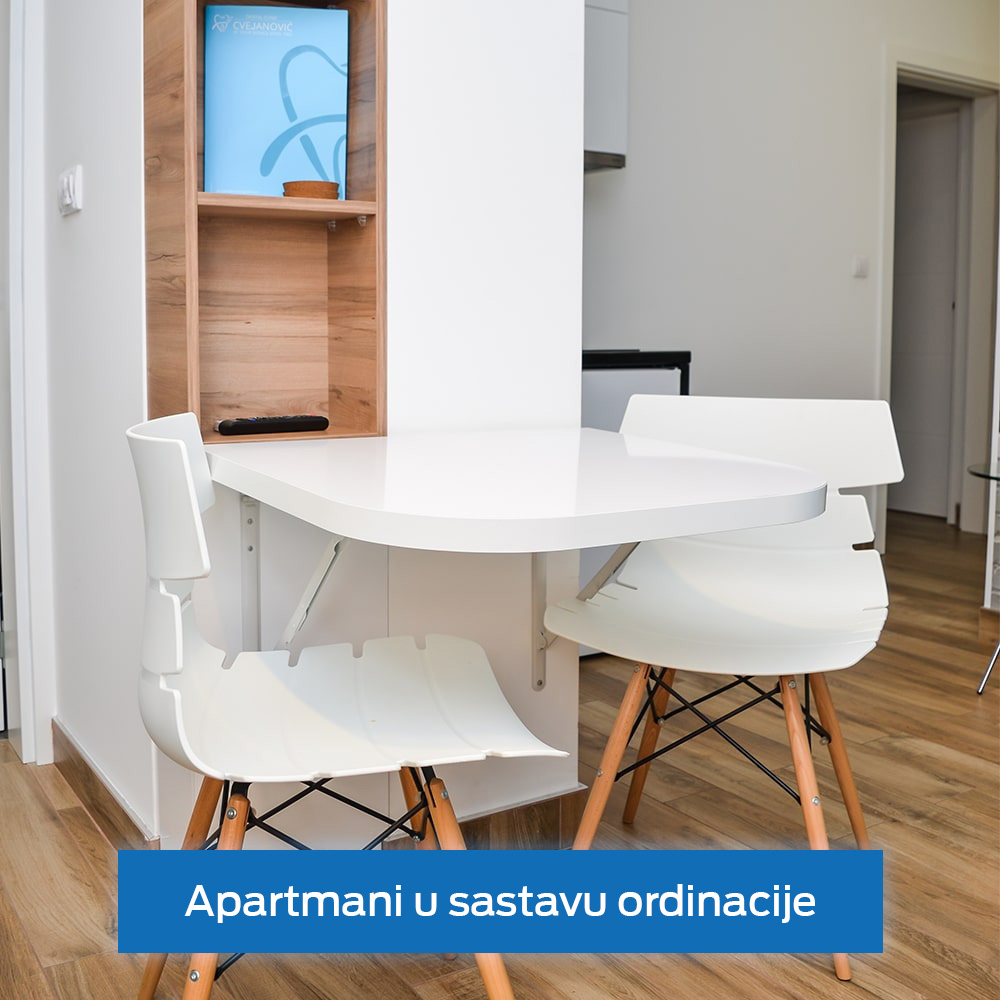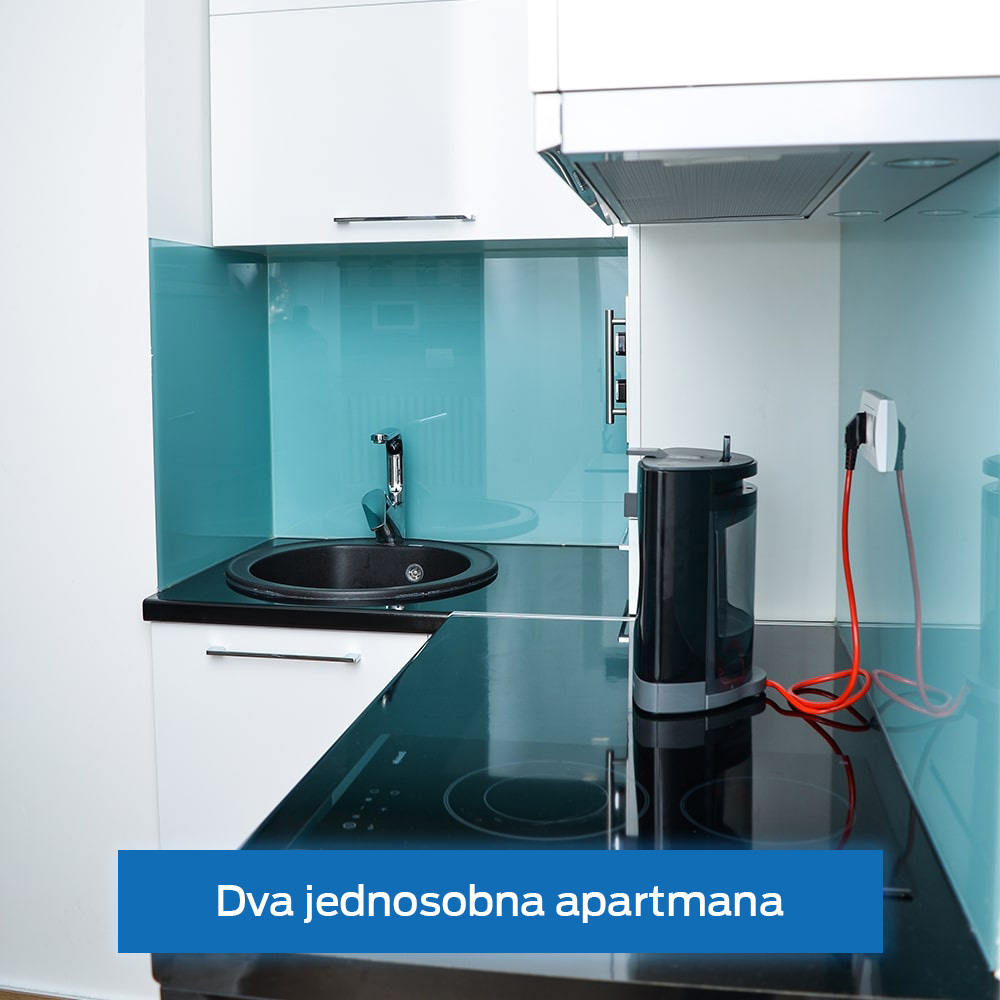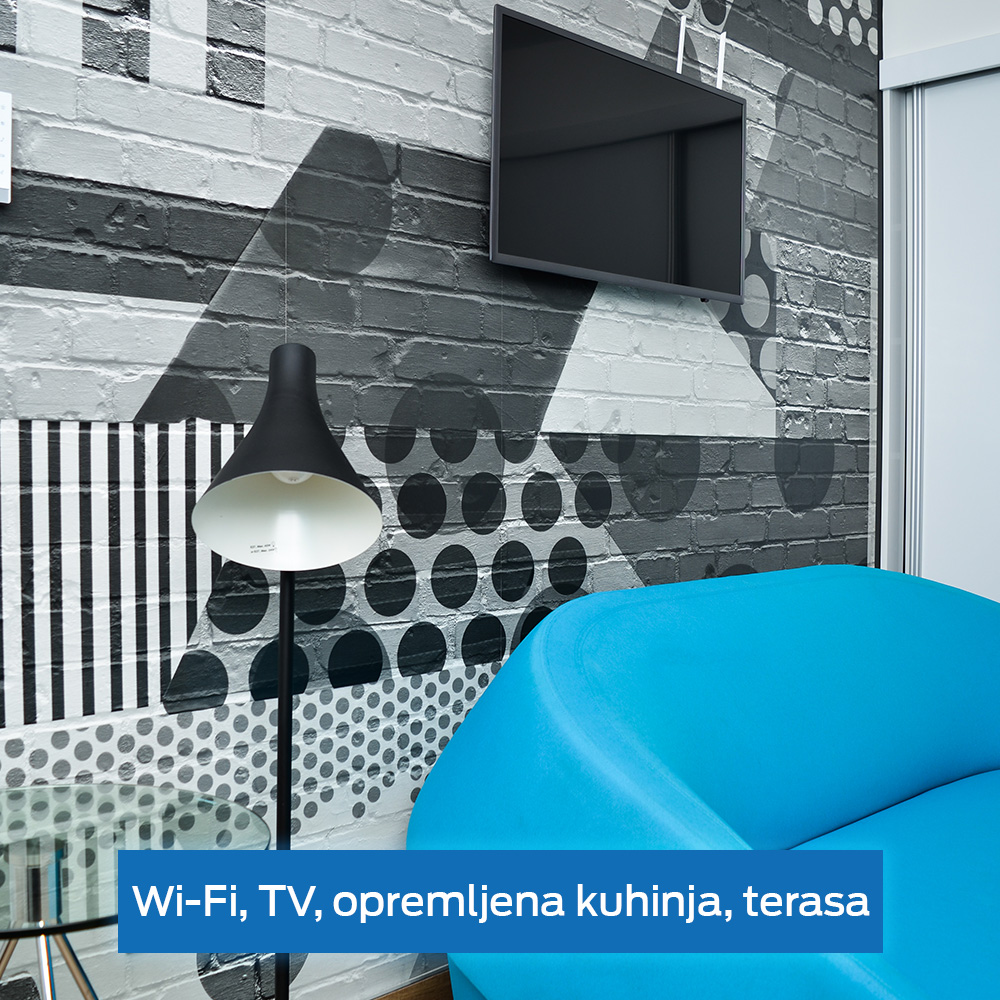 Patients may continue to stay at our apartments even after the procedure is over, which is priced at €30 a night. However, we recommend staying at apartments in the centre of the city, which is a far better option from the touristic point of view, with prices starting from €40 a night.
Read more on accommodation on this page.
TOP SIGHTS IN BELGRADE
Belgrade is the capitol of Serbia and the largest city in the Balkans with the population of 2 million people. Early historical evidence of the city dates 2000 years ago. Throughout the centuries, many cultures have shaped the unique cultural and architectural makeup of Belgrade, including Roman Empire, Serbia and Hungary as medieval kingdoms, followed by Ottoman and Austrian Empires, and more recently, Yugoslavia. Tourists mostly congregate around the Sava and Danube confluence area located at the heart of Belgrade, which features the medieval fortress turned into park – Kalemegdan, riverboat clubs, Zemun and Sava riverbank promenades, Waterfront complex, as well as old town areas – Knez Mihailova street, Skadarska street, and Savamala quarter.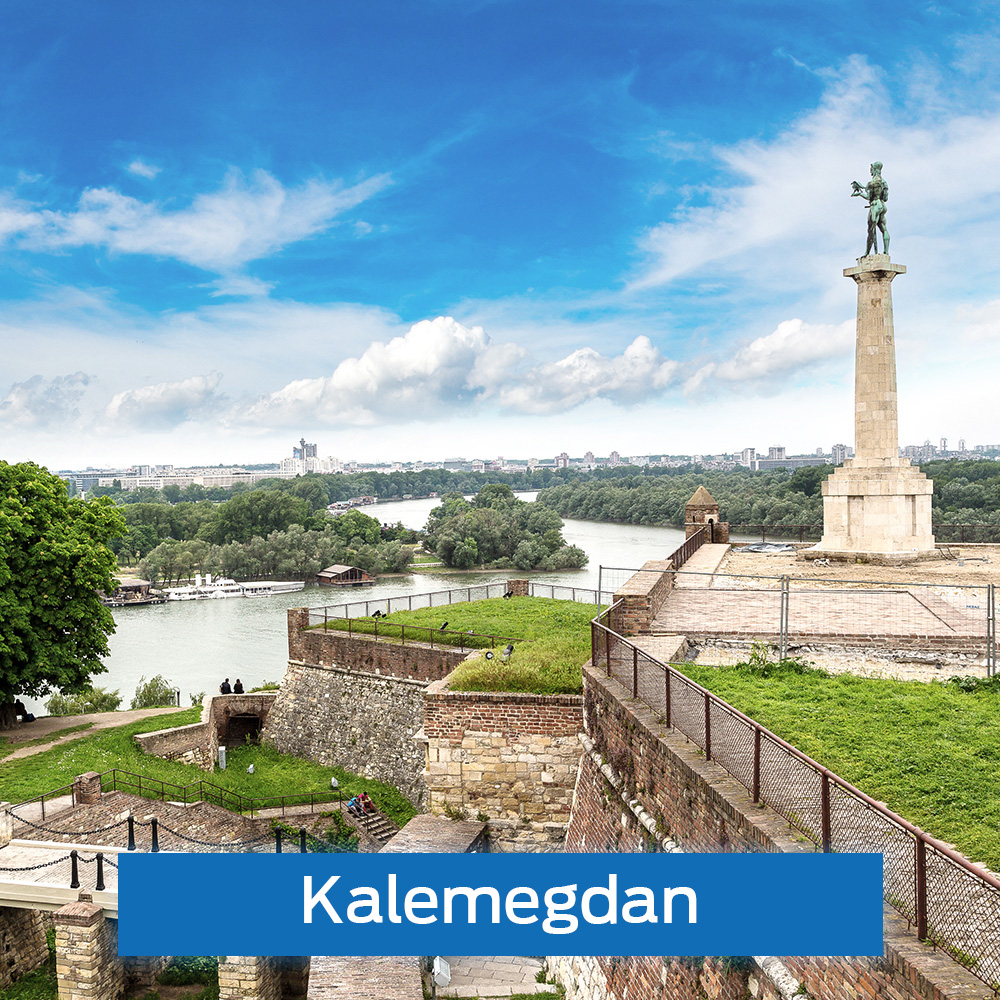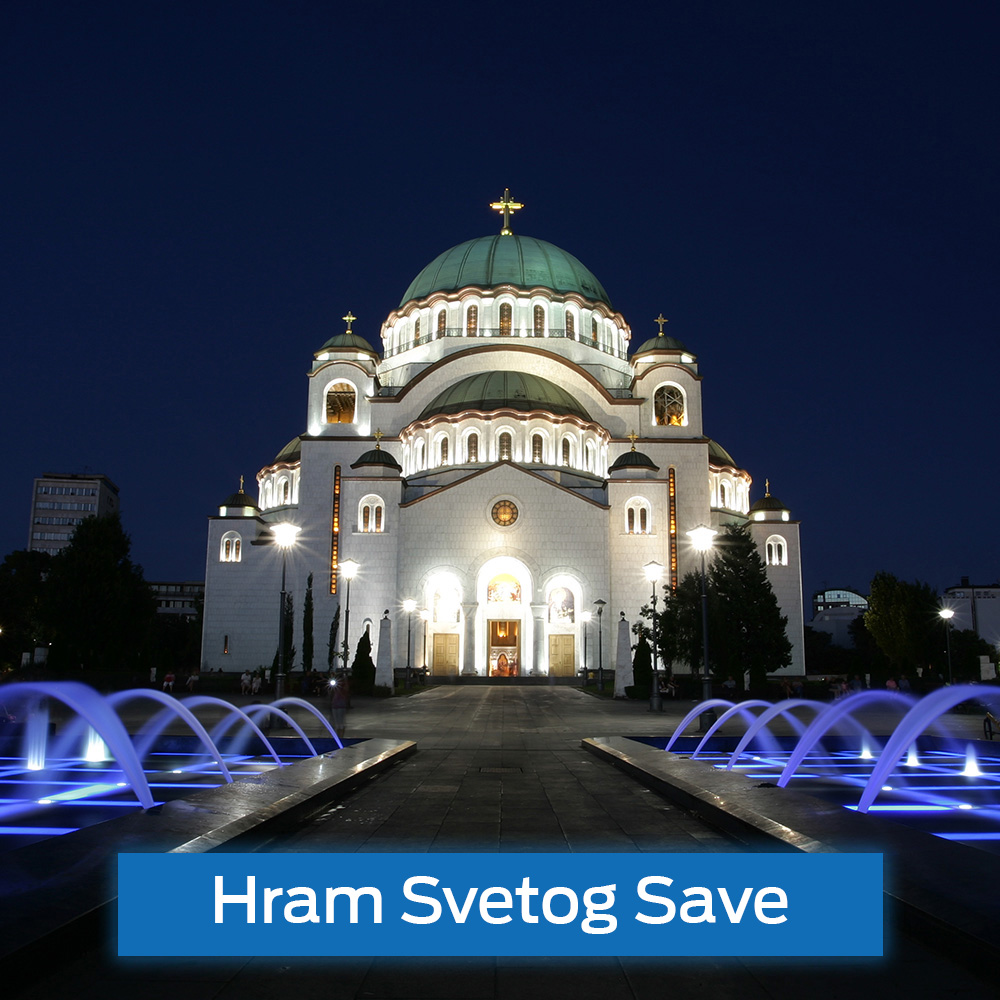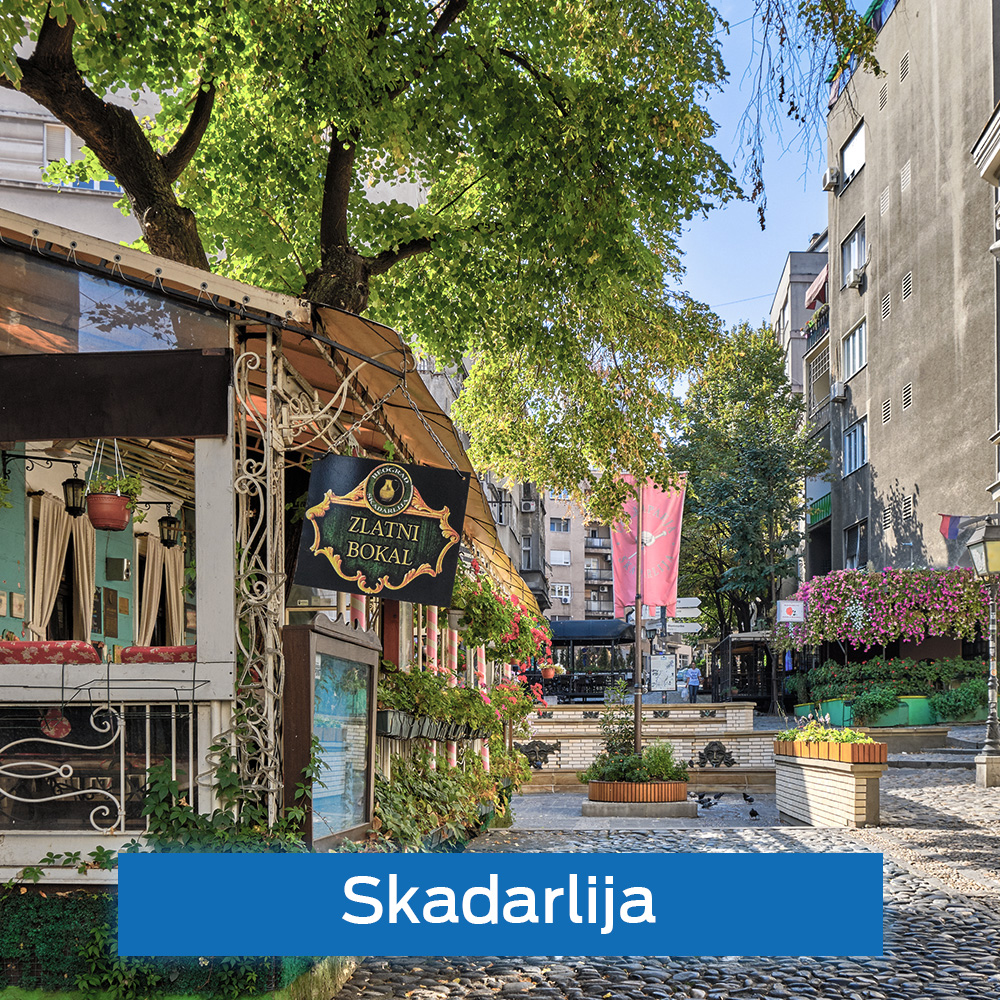 We always recommend to our patients and other guests coming to Belgrade to study in advance all the sights, best restaurants and and fun activities on Tripadvisor.
Welcome to Belgrade, welcome to Cvejanović Clinic!